Bright Solar Power L Style Mounting  is a perfect solution  for Pole Mounting.
Product:Solar panel L Style Pole Mounting System 
Product No.: BS09001
Fixed 30 degree angle from the horizontal
Mounting arm length - 555mm
Will Support  all  brand 5 WATT, 10 WATT, 20 WATT Solar Panels.
Maintenance Free & Easy Installation.
It is made of aluminum with stainless steel screws.
Mounting solar panels correctly is part of maximizing power production, and it is also an important way to protect your investment from the force of wind. The proper solar panel mounting provides stability and the proper directional and latitudinal orientation for the solar array. Our pre-packaged solar panel kits are very popular. These solar power system kits are the perfect solution for applications such as telecommunications equipment, cathodic protection, water pumping, oil and gas flow monitoring, security camera, traffic and railroad signaling, rural electrification, private residences, remote cabins and commercial buildings.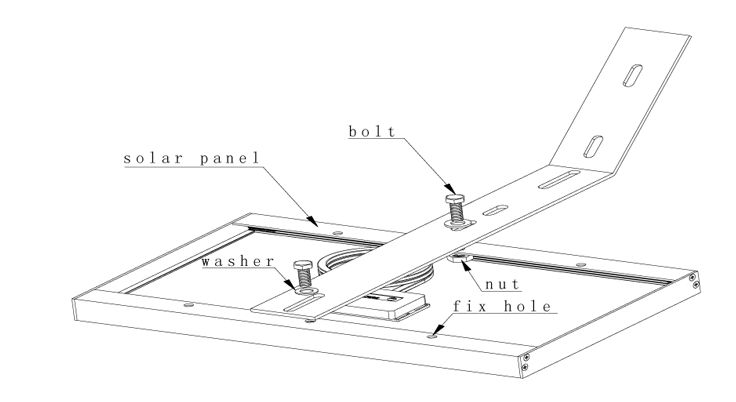 Mounting your solar panel on a pole is considered to be the most versatile option for mounting solar panels. The plus point of mounting your solar panel on a pole is that it is reinforced by steel and is therefore very sturdy and at the same time can handle harsh weather. Another advantage of pole mounting is that it is adjustable. The benefit of this is that you can adjust the panel according to the direction of the sunlight in different seasons. However, the shortcoming of this option is the restrictions it imposes, such as you can have a maximum of six to eight panels on a mount, therefore having to install more mounts for the entire system.