Bright Solar Power solar Panel Flush mounting kit for framed solar panels.
Product: Solar Panel Z Mounts 38mm,RV flush Mount,Caravan Mount,Motorhome Mount
Product No.: BS09002
Maintenance Free & Easy Installation.
It is made of aluminum with stainless steel screws.
Commonly used for mounting solar modules on boats ,caravan,Motor home and RV's. Works well with most brand of Solar Panels.
Made from strong aluminium and supplied with 4 bolts for attaching to the panel. Surface fixing not supplied and the surface type should be considered when choosing. 
These mounts are ideal for any of brand panels. Most suited to fixing to bolted or screw surfaces, wood or brick etc.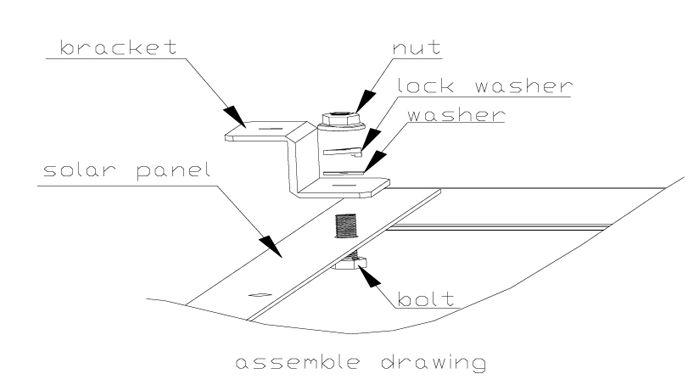 Mounting your solar panel on a pole is considered to be the most versatile option for mounting solar panels. The plus point of mounting your solar panel on a pole is that it is reinforced by steel and is therefore very sturdy and at the same time can handle harsh weather. Another advantage of pole mounting is that it is adjustable. The benefit of this is that you can adjust the panel according to the direction of the sunlight in different seasons. However, the shortcoming of this option is the restrictions it imposes, such as you can have a maximum of six to eight panels on a mount, therefore having to install more mounts for the entire system.
What's in the Box
4 Aluminum Z mounts
4 Stainless steel bolts
4 Stainless steel flat washers
4 Stainless steel serrated flange nuts
What you need to Acquire
Fasteners to fasten the mount to the RV's roof 
Roof sealant for sealing under the mounts and the heads of the fasteners.
Downloads