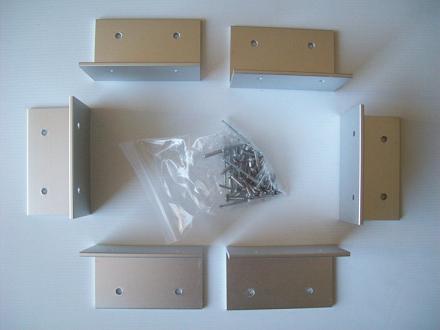 ALUMINIUM SOLAR BRACKET 6 PACK
 Product No.: BS09003-S
Product Name: RV Solar Panel Mount
Manufacture:Bright Solar Power
 Set of 6 bracket type mounting feet.
Universal - fits any solar electric panel with a standard aluminum frame.
Hardware included for fastening mounts to the solar panel. 
Each bracket is made of aluminium and is factory anodised.
They are all predrilled and come with 316 Stainless screws.
The brackets are 100mm long x 60mm wide and 60mm high.
They come packaged in a cardboard box.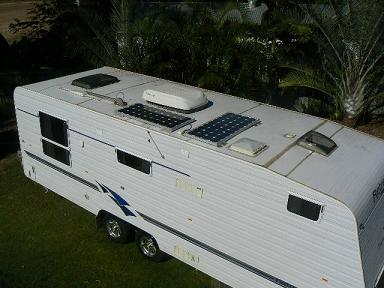 These mounting feet are good for mounting single or a small number of panels on an RV, cabin roof, or anyplace else where you want to keep it simple and don't need to adjust or tilt them. These will work with just about any solar panel that has an aluminum frame.