When the cable assembly of solar panels on roofs of camper it lends itself to widely introduce the cable through the roof penetration into the interior. You drill for a sufficiently large hole in the roof and stuck with the included adhesive Beta link implementation to the roof. The implementation of the cable into the car then splash-proof. With the two launches we can each carry one through three 11 mm thick cable. Due to the size of the gland PG 13.5 Strain relief is provided which protects the cable from mechanical stresses. 

Of course, any other cable thus be drawn, not only solar cables. So you can eg also lead antenna cable or the like on the roof penetration into the interior of your motorhome. 
If initially only one implementation is to be used with the supplied cap to the second through hole 
be closed. 
In my ebay shop I have complete sets with spoilers or mounting corners, roof ducts and cables, and glue to attach the same to all the solar panels on thecamper roof.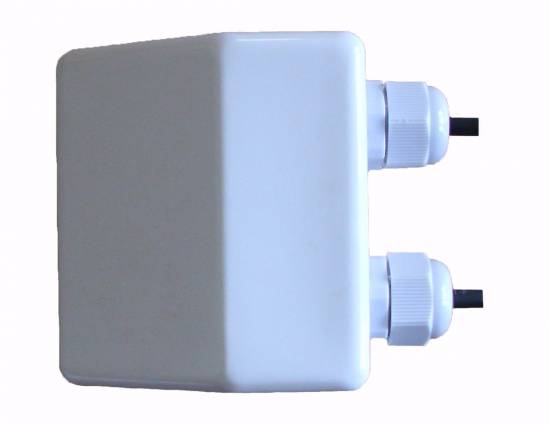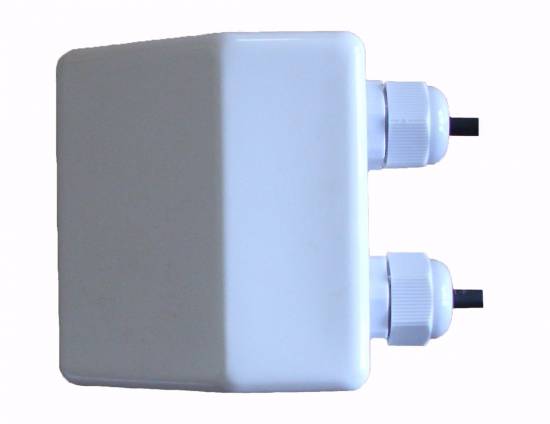 Bei der Kabelmontage von Solarmodulen auf Wohnmobildächern bietet es sich vielfach an, das Kabel durch die Dachdurchführung in den Innenraum einzuführen. Man bohrt dafür ein genügend großes Loch in das Dach und klebt mit dem beigefügten Betalink Kleber die Dachdurchführung darauf. Die Durchführung des Kabels in den Innenraum ist dann spritzwassergeschützt. Durch die beiden Einführungen kann man jeweils ein 3 -11 mm dickes Kabel hindurchführen. Durch die Kabelverschraubung der Größe PG 13,5 ist eine Zugentlastung gegeben, die das Kabel bei mechanischen Beanspruchungen schützt. 
Natürlich kann auch jedes andere Kabel dadurch gezogen werden, nicht nur Solarkabel. So können Sie z. B auch Antennenkabel oder ähnliches über die Dachdurchführung in den Innenraum Ihres Wohnmobils führen.
Falls zunächst nur 1 Durchführung genutzt werden soll, kann mit der mitgelieferten Verschlußkappe das zweite Durchführungsloch
verschlosse werden. 
In meinem ebayshop habe ich auch Komplettsets mit Spoilern oder Montageecken, Dachdurchführungen und Kabeln und Kleber, um gleich ganze Solarmodule auf dem Wohnmobildach zu befestigen.