I noted somebody in a caravan forum  looking at DIY installing of 2x 80watt  Poly Crystal Solar Panels on the roof of their 21'6" van.
in our traditional view ,we may recommend the user buy 2 set aluminum flush bracket to mount the solar panels.
yes, in this way could save some cost, but it will cause much labour to do it, besides, we need drill hole on the roof, then use screw to mount the panels .if we want to remove it someday, it will damage the surface of the van.
currently,Bright Solar Power have a original new product, the ABS plastic solar panel mount is perfect to install panels on roof of Recreational Vehicle(RV) ,caravan, camping,motorhome, marine. you no need to drill hole on roof, just use some adhesive glue can do it, also save much time.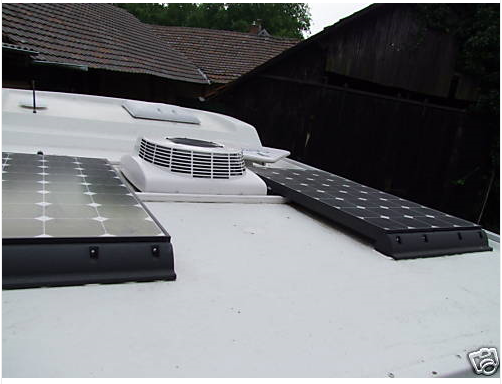 for more information,please contact us.